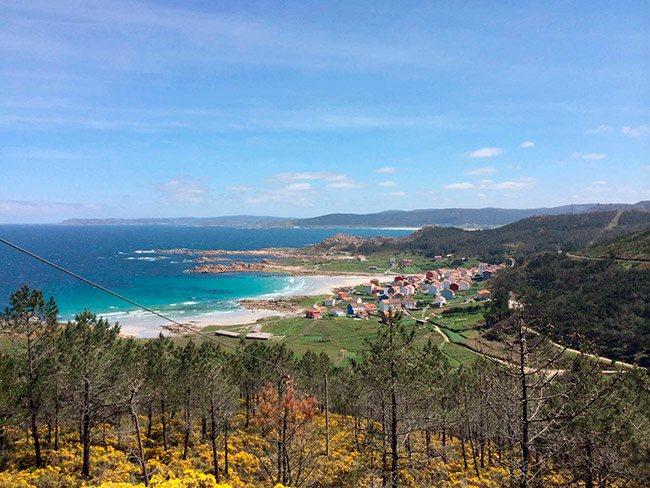 From the Trece and Pedrosa scenic viewpoints you have a fabulous view of the rugged coast of Camariñas and the Atlantic Ocean.
To get to the Pedrosa viewpoint, you must go from downtown Camariñas along the road leading to Cape Vilán and then turn right along the road between the windmills.
To get to the Trece viewpoint, you have two options. First, from downtown Camariñas, continue along the road to Cape Vilán and after about 5 miles, turn right along a unpaved road signposted as Ruta Litoral or Ruta Costa da Morte (PRG 158). Drive for about 11 km passing the Trench of the Wolves, the Reira beaches and the English Cemetery, in Cape Tosto, till you see Monte Branco's climbing dune. From here follow the road to the top of the dune.
If you are in Camelle, Santa Mariña or Arou, you will have direct access to the top of Monte Branco's dune.