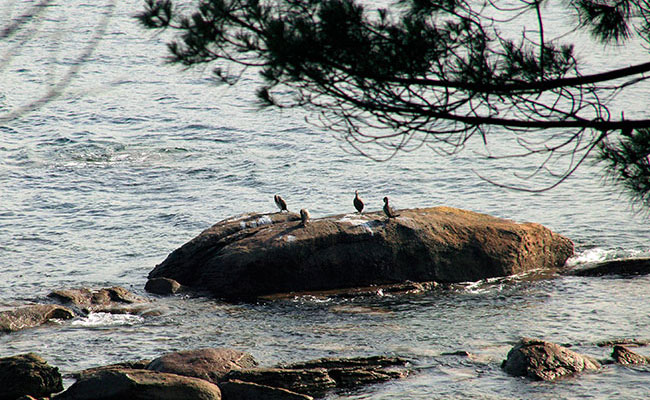 Much of the northern coast of the Camariñas municipality is included in the Natura 2000 Network. It is officially recognized as a Site of Community Interest (SCI Costa da Morte) and a Special Protection Area for Birds (SPA).
Cape Vilán, specifically the islet known as Vilán de Fóra, is a nesting place for species such as shearwaters, gannets and razorbills. Almost all of Spain's black-legged kittiwake (Rissa tridactyla) and cormorant (Uria aalge) colonies are concentrated here.
The 59-meter high islet is located a few meters offshore. In severe weather conditions, waves rise up to twenty meters above the islet. Watch out in those bad weather days!
Other areas of the municipality suitable for bird watching are the Basa inlet, at the mouth of the ria, and the mouth of the Grande river in Ponte do Porto.