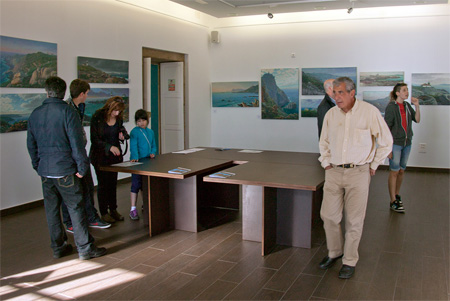 The Shipwreck Interpretation Centre in Faro Vilán showcases the history of the Costa da Morte's shipwrecks and lighthouses through video projections, objects, photographs, panels, and a simulation of a tour of the lighthouse.
The contents are divided in seven areas: The force of nature; Costa da Morte: myth and reality; Sea and shipwrecks; Types of lighthouses; Evolution of the lighthouses; the Costa da Morte's lighthouses and The Vilán Lighthouse.
The Interpretation Centre, run by the Neria Association of the Costa da Morte is jointly funded by A Coruña's Provincial Government.
USEFUL INFORMATION
Monday to Sunday hours: 11.00 to 14.00 and 15.30 to 19.00h
Contact numbers: (+34) 687 521 167 and (+34) 678 621 062
Web: www.farovilan.com